Discussion Starter
·
#1
·
Last week, I noticed I had two small leaks in the engine. One was a coolant line, which a simple hose clamp fixed, but the other looked a bit more serious. After further inspection, it turns out my brake vacuum pump is slowly leaking oil. It could possibly be the gasket, or it could be the pump. I think that our engine doesn't create enough vacuum, so it has an additional pump for the brakes, and mine is leaking oil onto the transmission. This is good, as I thought my trans or engine block had issues - whew!
I found the part (04892641AB) online, and they are all about $230 and up. I also found them on ebay, for as little as $57.00. The part looks like this: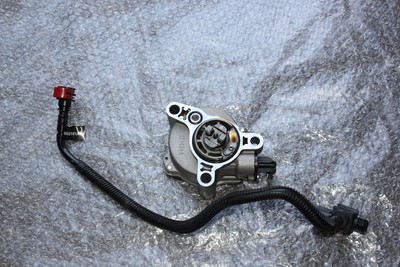 I understand it sits on the engine block, and I think I read that the camshaft has to be set to the middle to pull it off. Has anyone replaced this part, or at least removed it? I want to know if I need any special alignment tools to do so. I have to pull it off to see if it is the gasket, and I just want to be sure before doing so.
New part link